The Wharton Energy Network and Wharton Alumni Angels welcome you to our "Intro to Climate Tech" series.  This series aims to introduce the Wharton alumni community to the fast growing area of Climate Tech, showing you ways you can catalyze breakthrough innovations that accelerate the energy transition.
For our second event, we are thrilled to host Climate Tech VC, one of the premier sources for insights into the evolving world of climate tech. We highly encourage you to check out their newsletter and follow them on LinkedIn.
Scroll down to the RSVP button to confirm your spot! 
Climate Tech VC will lead us through a deep dive of the "Climate Capital Stack." In their October 2021 issue, they describe the Climate Capital Stack as follows –
Science tells us that we need to scale up total climate investment at least 5x annually. Venture capital investment into climate tech is doubling YoY, but the funding gap is not closing fast enough. To cross multiple technical valleys of death, particularly in hard tech, innovators need not only more capital, but more types of financing.
The goal of this resource is to accelerate your climate tech venture's growth by more efficiently identifying and accessing capital. Despite our name, we believe looking outside of venture towards the full stack of climate tech financing options is critical to hitting individual and collective escape velocity. 
By attending, we hope that you will walk away with a better understanding of the types of investment needed to scale climate tech innovations, whether you are a capital allocator or company builder.
Date & Time:
Thursday, March 10, 2022
5:00pm PT / 8:00pm ET

Location:
This is a virtual panel.  Zoom details will be sent out to RSVP'd guests upon registration.
Scroll down to the RSVP button to confirm your spot!  
- - -
About Kim Zou - Co-Founder, Climate Tech VC
Kim Zou is an investor at Energy Impact Partners, a $2.5bn climate tech venture capital firm. She also writes Climate Tech VC, the leading newsletter on climate and innovation with 20K+ readers. Prior to joining EIP, Kim was part of JPMorgan's Tech M&A investment banking team and graduated from Johns Hopkins University.
About Sophie Purdom - Co-Founder, Climate Tech VC
Sophie is a sustainable investor; first at a major endowment, followed by a few years decking at Bain & Co., published a book along the way, and founded an agtech company (raised +$65m). She now writes CTVC and invests in early stage climate companies.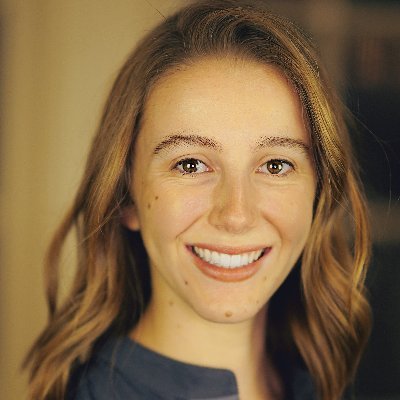 About Wharton Energy Network
The Wharton Energy Network (WEN) is the alumni association for energy professionals at the Wharton School of the University of Pennsylvania. With over 4,500 members, WEN aims to power the energy transition through connections and opportunities for sustainable wealth creation. Our mission is to support Wharton alumni and the broader Penn community in leading the energy transformation by providing a central hub for forging connections and fostering lifelong learning about the business future of energy and climate.  Learn more at whartonenergy.com.


About Wharton Alumni Angels
Founded in 2016, Wharton Alumni Angels is an active angel investment group composed of University of Pennsylvania alumni and non-Penn alumni who have joined their angel community. Their members are entrepreneurs, senior business executives, and institutional investors with a global reach. Wharton Alumni Angels'​ over 250 members in 15 countries have invested in more than 50 early stage companies. Wharton Alumni Angels members seek to add value 'beyond the deal'​ and actively provide mentoring and assistance to young companies. They are enthusiastic about entrepreneurs and passionate teams pursuing their dreams. Through a global membership and the Wharton alumni community, the organization has a deep network and close relationships with venture capital funds, other angel networks, and innovation ecosystems worldwide to cultivate the growth of start-ups. Wharton Alumni Angels participates most often in seed and Series A investments, and occasionally later-stage rounds and does not focus on specific verticals or industries.  Learn more at whartonalumniangels.com.
---